What is link in bio?
To begin with, a link in bio is the URL that you place in your profile or bio on your social media channels. With this link, you can make sure to direct more visitors from your profile to your own website. This just one of many possibilities.
With a link in bio tool you can collect multiple links in one overview. This way, you have one link that leads to your personalised profile, where all your content can be found. Examples are to showcase different web pages or individual products.

The downside to Instagram is that you can only put one link in your bio. But what if you have an online shop and you want to link to the right website from multiple posts?
For this, a so-called link in bio tool comes in handy. With this tool you can put multiple websites in one overview. All you have to do is paste the URL of your overview in your biography or profile. This way you have all your content collected within one link.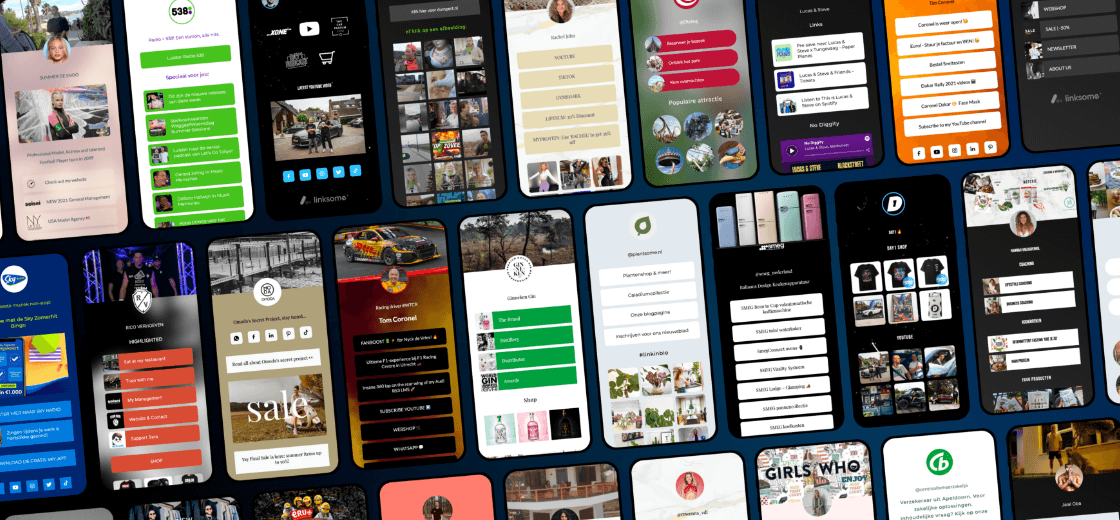 The added value of using a link in bio tool
But why should you use a link in bio tool like Linksome? With this tool, you no longer have limitations with your Instagram link or your TikTok link. You can use Linksome to share all your important content in a personalised profile with your target audience through one convenient link.
Among other features, it increases the online visibility of your content and makes it easier for your followers to find the right content.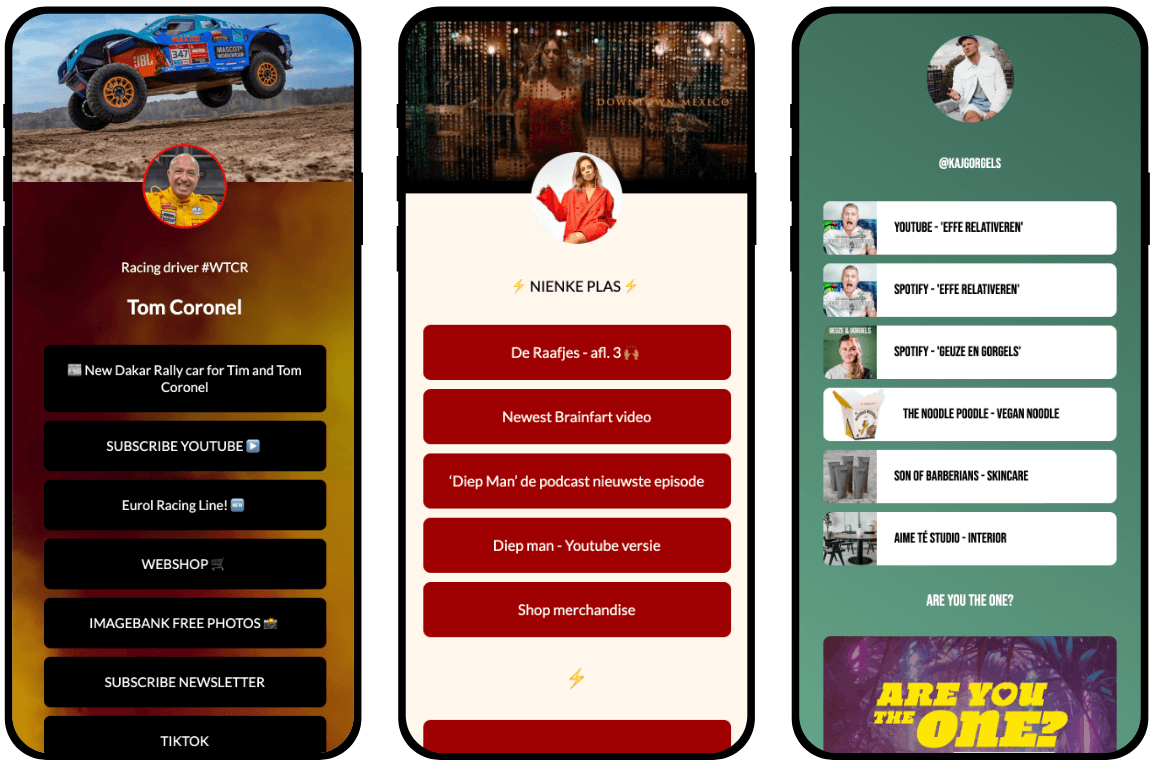 No help needed from a designer or developer
Besides being able to collect all your content, you can make sure your link in bio page fits you or your (personal) brand well with various design options. This way you don't need to have a simple overview of links, but you can give your profile the right look and feel. Thanks to the user friendly interface of a link in bio tool anyone can create such a page, without the help of web designers or developers.
Detailed data insights and statistics
The fact that you can design your own page is of course already convenient. Another great value of a link in bio tool (and why Instagram and TikTok cannot match it) is the data insight and detailed statistics.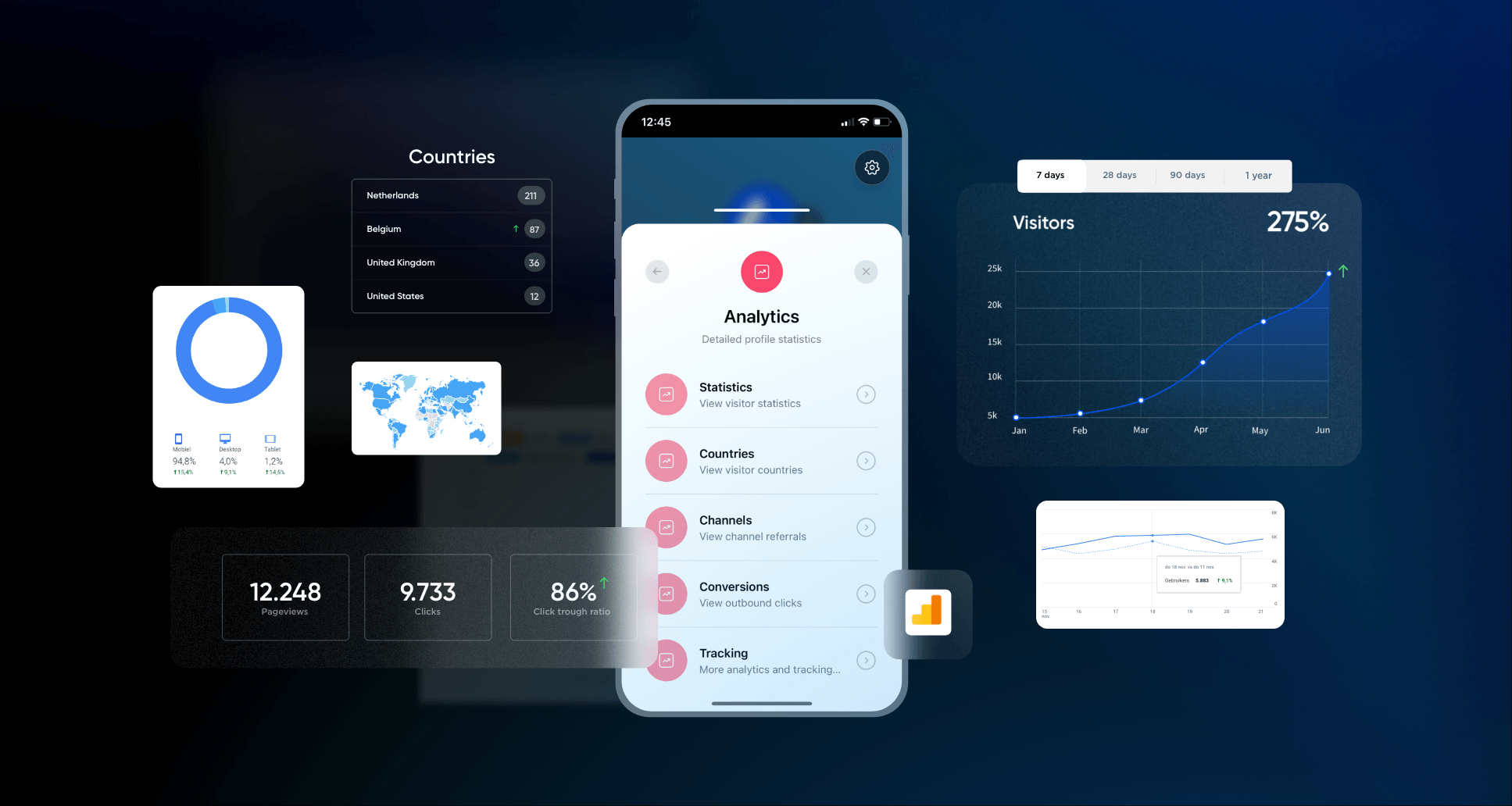 Once you've gathered your content and put your link in bio, it's time totake a look at the statistics of your profile. How many views do you have? What's the number of clicks? And conversions?
Linksome measures traffic automatically and collects data in clear statistics, or you can choose to link your Google Analytics account or Facebook Pixel to Linksome. This way you always have insight in how your link in bio is performing.
Get more out of your #linkinbio tool
Enough reasons to use a link in bio tool you can personalize yourself. Always guide your followers or visitors to the right content and get a clear insight into how much extra traffic your profile generates. Get rid of that one Instagram link and make your own link in bio easy with Linksome!